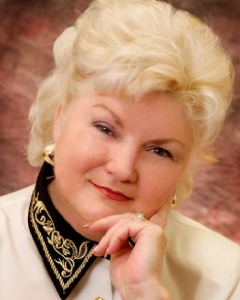 My friendly and hardworking attitude has helped me gain clients trust for 30+ years. I am a Certified Residential Specialist, of which only 5% of Realtors nationwide have earned this designation, and would love the opportunity to assist you with your next home purchase or Sale.
I am careful to make sure I stay educated and up-to-date with real estate trends and laws. My financing background as a Certified Mortgage Originator & knowledge of the mortgage process can give you an edge in negotiations as we write your Real Estate contract.
My Experience
I have been a buyer & a seller, owned homes in Bellevue, Woodinville, Bothell & Renton, so I understand very well what a difficult process it can be, especially for First Time Home Buyers. Having lived in the four corners of this great nation, I have always considered the Great Northwest home and have never found anywhere else I would rather live. My passion for Real Estate and knowledge about the Seattle area will be of great benefit to you as well as my knowledge about surrounding Cities. My neighborhood knowledge will help you find the perfect neighborhood for your needs, wherever you choose to explore. My clients consistently find great value in my service and I work hard to earn their trust. Many of my clients come to me as referrals from satisfied customers who buy and sell with me multiple times, please read my Testimonials for review from clients.
Testimonials
Fran Omholt has been our personal realtor for several years. She is not only a respected professional within her industry, but also a remarkable person and valued friend. Our relationship developed since the first home we bought with Fran.

Obviously, Fran loves what she does. All who come in contact with her can easily see her passion for her career. When our family was searching for a new house, Fran worked tirelessly to assist us in finding the perfect home. She did not hesitate to spend numerous hours previewing hundreds of properties. She would often go visit properties beforehand. Then, she´d make additional time to accompany us to the listings she felt was what we were looking for. Indeed, she valued our time and respected our price range so every viewing was well worth the occasion. When working with Fran, you would feel that you were her one and only priority.

Fran is the best of the best! She is a devoted, thorough, hardworking, and caring individual. If you are seeking a real estate agent, we highly recommend Fran. You can put your trust in her hands. She will take the very finest care of you and your family.

We are truly blessed to have met her!

Genuinely,
Chuck and Jackie Wotipka

Copy and paste this link for more Testimonials:
http://www.fran4realestate.com/Pages/testimonials.aspx